Music and Salzburg – perfect symbiosis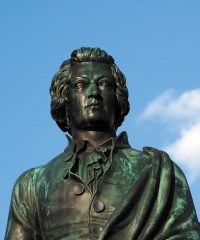 This tour is all about Salzburg's most famous musicians, where they worked and who they worked for. At the heart of the tour is Mozart family, whose story never ceases to fascinate. Michael Haydn also lived and worked in Salzburg for many years, and Josef Mohr, the lyricist responsible for 'Silent Night', probably the most famous christmas song in the world, was also born here. But what would have become of these great artists without the patronage and custom of their clientele and financial backers?
Today, the Salzburg Festival thrills many thousands of visitors from all over the world.